Artistic summer yarn with soft and silky touch to the skin.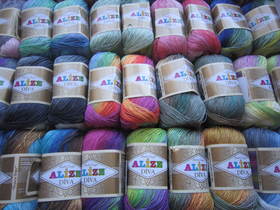 100 % Micorfibra
100 grms / 350 M
Needles; 2.5-3.5
Hooks; 1-3
WHILE WE ARE AT THE PERTH CRAFT & QUILT FAIR (19th May-29th May)
THIS PRODUCT IS UNAVAILABLE.
We sincerely apologise for any inconvenience this may cause
.